I was born on September 18, 2013 in Grapevine, Texas. I was a miracle in the making, as when my mother (Jessica Angsomwine) was only five weeks pregnant she had a few complications with me. My mommy visited a Ob/gyn physcian who said my mother may never make it the full term with me, and she may die as well. My mother and grandmother referred to this physcian as (doctor death) and immediately my entire family started praying to the Great Physician (Jesus) that I would be a miracle baby.

God Was My Strength and Name
Little did anyone known at that time that I would be named 'Briella', which means God is my Strength. My grandpa noticed that on the first day of my life I was holding my hand to my head (yes I had big hands like my daddy since I was born). My grandpa reminded everyone of two important things. He said, I would be used by God, and I was so smart that I was already praying for myself (see picture above on the left). Who knows, I may have even had my hand on my head praying since the 5th week of my inception when the physician said I may not make it.
The picture above on the right is me on my first birthday celebrating life and saying 'Thank-You' to everyone for praying for me. I have witnessed many miracles during my first year.
Before I was even born and within the first few weeks of my life, I was diagnosed with with a few problems. Before I was even born, the doctors knew something was wrong with the lower part of my leg and my foot. When I was 5 weeks old, the doctors put me in a Pavlik harness to correct the misalignment of my hip. Read my story as told by my parents. You can also see what we believe about Healing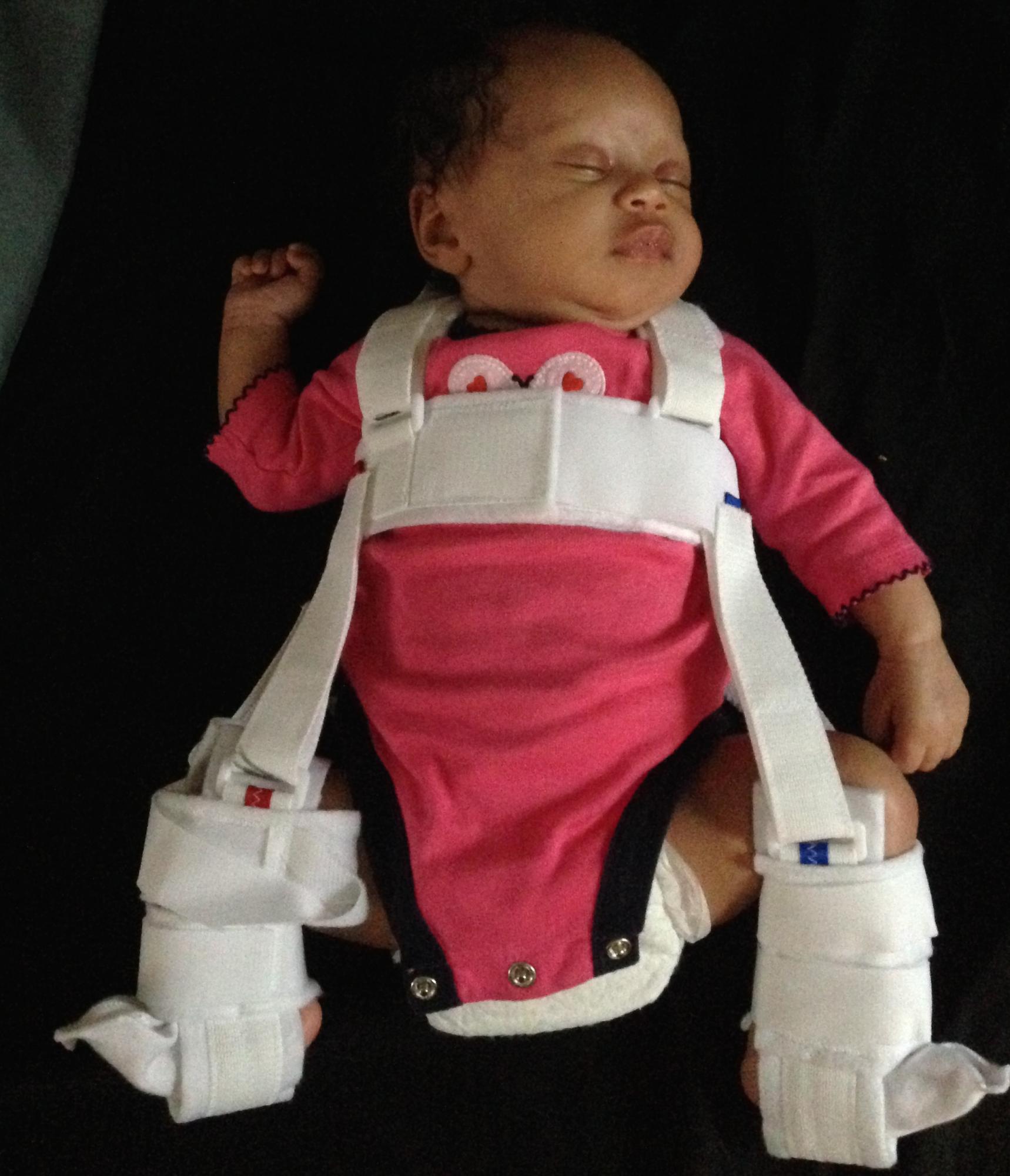 For the Lord shall be thy confidence, and shall keep thy foot from being taken. (Proverbs 3:26)
...how beautiful are the feet of them that preach the gospel of peace and bring the news of glad tidings of good things. (Romans 10:15)
An Ever-Growing Story Of God's Miracles - Through Briella's Eye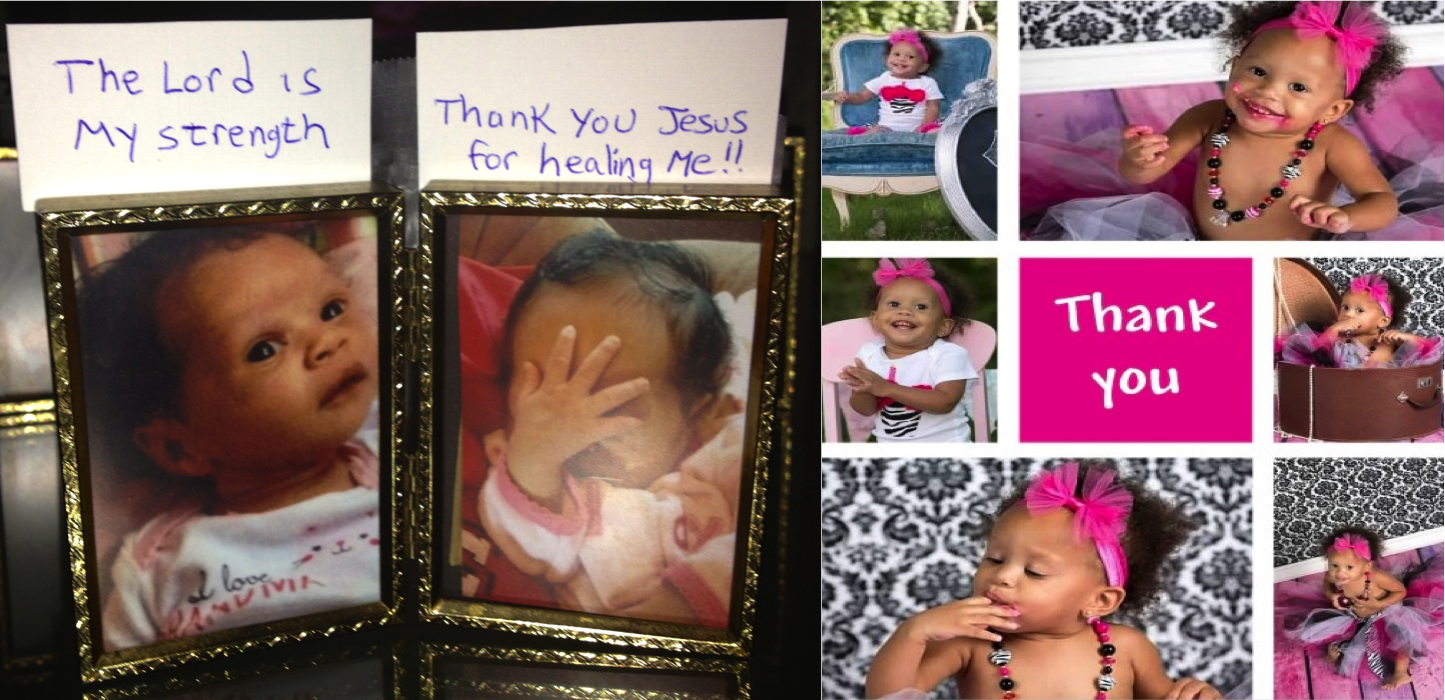 Secure & Caring Hands During My Journey